8 to 10 samples from following product list will be sent as samples:
Cheese Blend
Pizza & Pasta Sauce
Pizza Topping
Chilli Garlic Dip
Makhani Gravy
Pizza Seasoning
Eggless Mayonnaise - STM NO. 1
Burger Mayonnaise
Peri Peri Mayonnaise
Chipotle Dip
Harissa Dip
Thousand Island
All in one Mixed Herbs Seasonings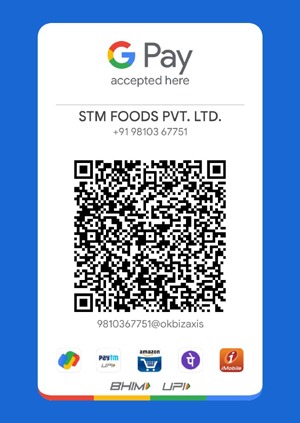 Samples are available in approx. 60 - 70 gm pouch of each items listed above.
For Direct Orders - Pay on above QR code and share screenshot on whatsapp 9818111963
For any Custom Requirements, please call or whatsapp us @ 9818111963